Bartlett Museum, 270 Main Street, Amesbury, MA
bartlettmuseum.org
The purpose of this site is to provide information on the Bartlett Museum and it's exhibits, artifacts, and events.
How to Find Us
The Bartlett Museum is located at 270 Main Street, Amesbury, Massachusetts.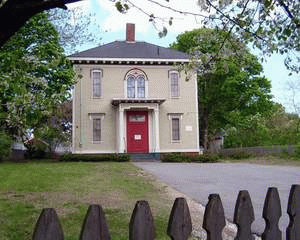 Museum Hours
The Bartlett Museum is open from Memorial Day until Labor Day
Friday, Saturday, and Sunday
1 pm to 4 pm
Or by appointment
---
During the months the museum is closed an appointment may be made (weather permitting).
---
Contact us
Links to Other Sites